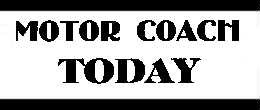 Motor Coach Today is the newer of the Motor Bus Society's two publications, beginning in 1994. It features contemporary photographs of transit and charter equipment, as well as rosters for recent bus purchases of transit systems around the country.
Featured in the April-June 1997 Issue Of Motor Coach Today:
The jitneys of Atlantic City, New Jersey.
Some unusual buses manufactured by defunct Superior Coach that still are in use overseas.
Twin City buses.
How to buy a used bus.
Uncommon Transit: Boston & Middlesex Bus Line.
Small buses of the 1950's.
D&F Transit (with roster).
Convention Report: 1997 Spring Convention (read it here).
---
Like what you see? Motor Bus Society members get it four times a year in Motor Coach Today as part of their membership. Here's how to become a member!