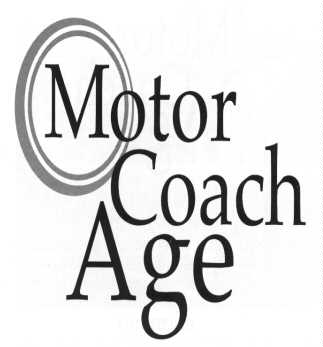 | | | |
| --- | --- | --- |
| April-June 2000 | ISSN 0739-117X | Vol. LI, No. 2 |
Contents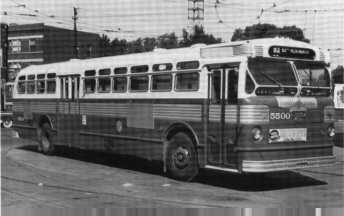 Chicago Transit Authority
Part Two of the series by Andris Kristopans deals with the years 1947-1958. 1947 was the year that the Chicago Transit Authority was formed. The ensuing decade saw a move away from streetcar lines and towards large buses, in many cases fueled by propane gas! The fleet of large Twin Coach buses (as seen on the cover) typified the city's operations in the 1950's and as Kristopans describes, some of the buses even made it into the 1970's pulling down daily schedules. Rosters, schedule and route data and photographs of buses of the period make this a must-read for anyone interested in Chicago transit history.
Pictured at left is the first-ever Flxible transit bus, manfuactured in 1953 and carrying serial number 55001. It was number 5500 in the CTA fleet, following the 500 Twin Coach transits from 1950 and 1951. From Krambles/Peterson Collection
The Motor Bus Society invites you to support the preservation of transit history. Join the MBS and receive four issues of both Motor Coach Age and Motor Coach Today each year.