Follow these links to other pages within our site:
Information on how to donate items to the MBS Archive
Our magazines
Motor Coach Age
Motor Coach Today
Our conventions
Next Convention
Prior Conventions
MBS Info & Membership
Join the MBS
The MBS Officers
Contact The MBS
MBS Newsletter
New Sections!
World of Buses
Bus Links - many web links to the world of buses
The John P. Hoscheck Memorial Bus Transportation Archive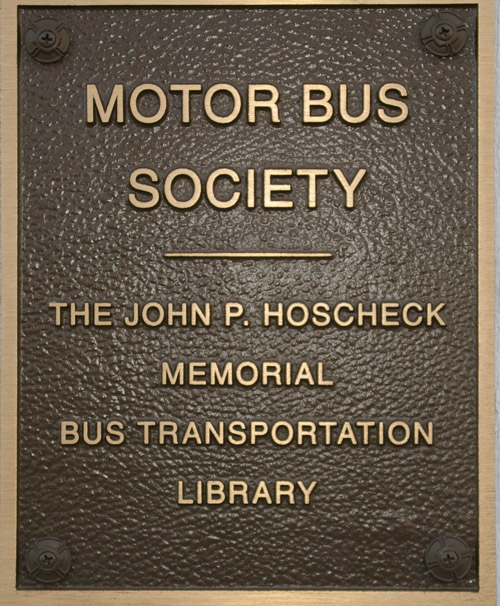 The John P. Hoscheck Memorial Bus Transportation Archive of the Motor Bus Society is one of just a few archives in North America dedicated to the preserving the history of the motor coach & public bus transportation industries. Located in central New Jersey, near the state capital of Trenton, today the archive maintains an extensive collection of materials covering many aspects of the development and operation of buses throughout the current and last centuries.
The archive is named for the late John P. Hoscheck, who maintained the original MBS Library collection within his home for many years.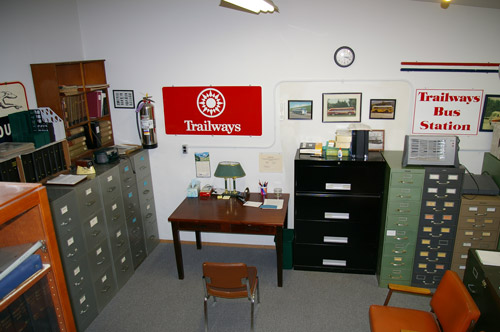 Through the countless of hours of our dedicated MBS member volunteers and generous benefactors, we have collected tens of thousands of photographs, timetables, catalogues, historical documents, planning briefs, news clippings covering the hundreds of bus companies, public transit operators and bus & coach manufacturers worldwide. Our collection is systematically arranged for serious study. We also maintain an extensive printed reference section which includes Russell's Guides, service manuals and many books written on the bus industry.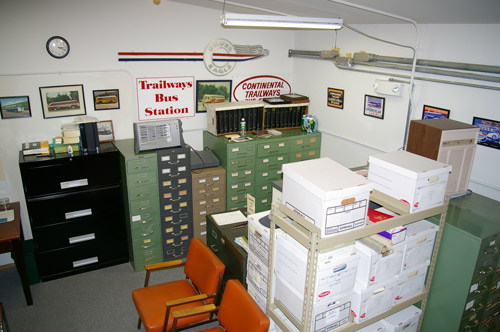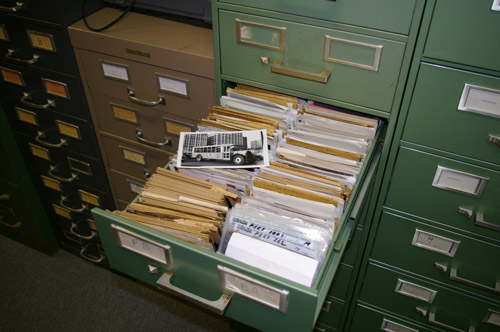 The archive is always actively seeking donations of items or collections associated with the bus transportation industry. Specifically photographs & slides either in print or electronic formats, bus company histories & archives, public timetables & transit system maps and the like. Such donations to the MBS Archive are tax-deductible. We welcome donations to the MBS Archive from like transportation enthusiast organizations, private & public transportation corporations and from personal estates. For additional information on how to donate materials and collections to the MBS Archives, click here: Donating to the MBS
Access to the MBS Archive is available on a limited basis to only active and emeritus members of the Motor Bus Society. To arrange for a visit to or if you wish to donate to the MBS Archive, contact the MBS Archive Committee at library@motorbussociety.org.
For members of the general public, requests for archival research and copy/reproduction services are available with small donation to the MBS. Since all research is conducted by MBS part-time volunteers, please allow 8-12 weeks for the MBS Archive staff to complete all research requests. Contact the MBS Archive Committee at the e-mail address above for additional information, to submit a research request.