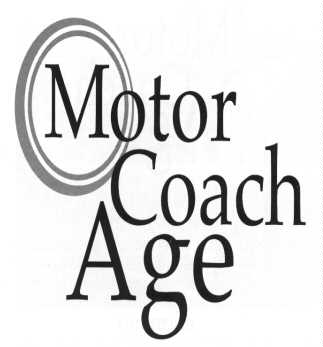 Motor Coach Age generally features one in-depth history of a transit operation in each quarterly journal, including historical photographs and painstakingly researched rosters. Your membership in MBS makes continued publication of Motor Coach Age possible.
For an index of Motor Coach Age, Motor Coach Age Special Supplements and Motor Coach Today, click on the Motor Coach Age Index in the left column for a complete listing. The index is sorted by feature story and location.
Although some issues of Motor Coach Age and Motor Coach Today are no longer available, many issues from 1968 thru 2017 are still available for sale. Click on the link to the left to obtain a Motor Coach Age or Motor Coach Today back issue list and order form. If the issue you are looking for is not on the back issue list, then just let us know which edition(s) you are looking for and we will let you know if we have them in stock. Send an e-mail to library@motorbussociety.org for more details on how to order back issues.
For inquiries regarding Motor Coach Age, to submit an idea for an article or feature, please contact us at:
The Motor Bus Society
P.O. Box 261
Paramus, New Jersey 07653-0261
Editor - Eli Bail
Associate Editor - James M. Gilligan
Technical Content Editor - Murray S. Kramer
Editor Emeritus
Albert E. Meier
Address for editorial correspondence only:
Editor, Motor Coach Age
P.O. Box 261
Paramus, New Jersey 07653-0261
Or via e-mail to: info@motorbussociety.org